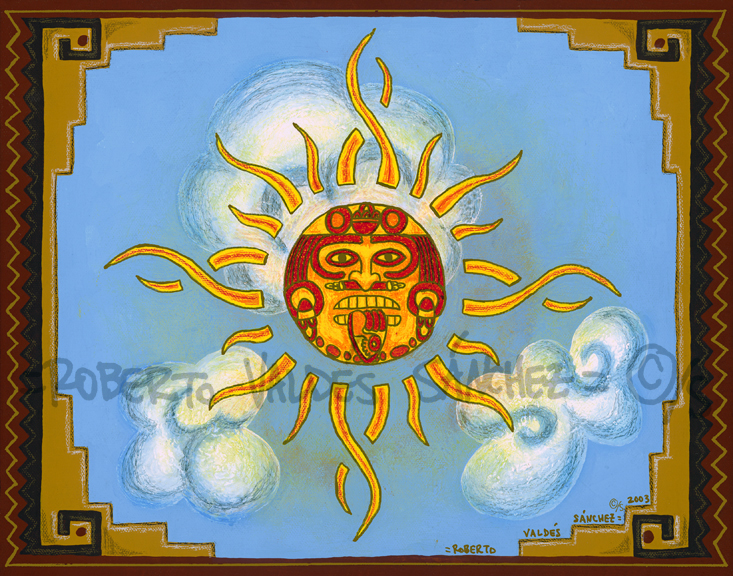 MI SOL (My Sun) (2003) - acrylic paint, color pencil, & gold ink

In Aztec mythology, Tonatiuh was the sun god and considered the leader of Tollan, their heaven. He was responsible for supporting the universe. The Aztecs believed that four suns had been created in four previous ages, each one of them dying at the end of their cosmic era. Tonatiuh is the fifth and current sun (quinto sol) representing "movement" - the four previous being "earth", "wind", "fire", and "water". Tonatiuh's image can be found at the center of the Aztec calendar, a testament to his importance in Aztec society.
The image of Tonatiuh is utilized in much of my artwork. To me, his image represents our historical and cultural past and is symbolic of our deep roots to this land. In Mi Sol, I wanted to paint Tonatiuh in his splendor - soaring up in the sky and radiating his light throughout the world. I chose to paint him in warm colors and placed cool colors in the background in order to create a nice contrast. Using vibrant earth colors, I finished off the painting by adding an Aztec-style border to frame the celestial image.
---