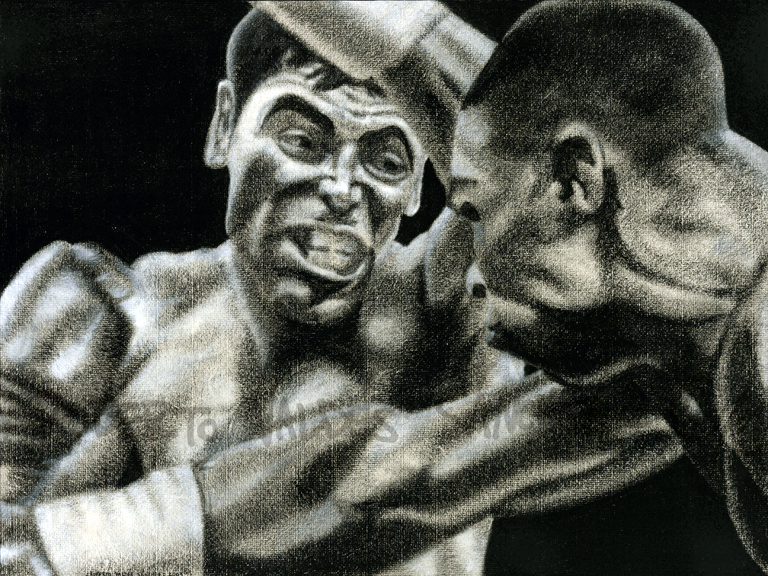 LOS GUERREROS (The Warriors) (2003) - conté crayon, charcoal, & white pencil

It's hard to find a bigger boxing fan than me. I love the personalities, the skill, the determination, the drama, the one-on-one aspect, and the heart that goes along with the sport. It's a sport where the combatants wear their emotions on their sleeve and you really feel like you get to know a fighter after seeing him push himself to the limit, round-after-round, in a tough and grueling brawl. There is nothing better than watching a good fight!
In Los Guerreros, I wanted to get in as close to the action as possible and capture the warrior in the fighter. My intention with this piece is for the viewer to experience the ferociousness and complete concentration that a fighter experiences in combat; when the fighter is "in the zone", so to speak. This drawing captures boxer Óscar De La Hoya frozen a moment before landing a blow on rival Ike Quartey in their 1999 fight. De La Hoya's snarling, disfigured face of total concentration on his target is the focus of this drawing.
---