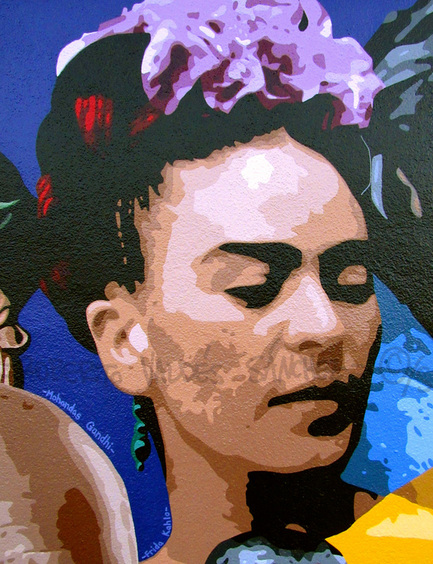 FRIDA KAHLO (2014) - mural (acrylic paint)
This is my painting of Frida Kahlo (28" x 60") on the Change The World mural at Gray Avenue Middle School in Yuba City, California.
Frida is one of the most influential female artists in history and is the first "Hispanic" woman to be honored with a U.S. postal stamp. What makes Frida Kahlo so special? She was bold, outspoken, political, eccentric, and defiant during a time period when women were repressed. Her paintings were raw, emotional, painful, and unapologetic. She is viewed as a feminist icon for living her life exactly as she wanted, despite her physical and social limitations.
---